The World Intellectual Property Organization (WIPO) has just opened its sixth External Office. Located in Algeria this is the organization's first of two representations planned for the African Continent, has it is foreseen the opening of another WIPO representation in Nigeria.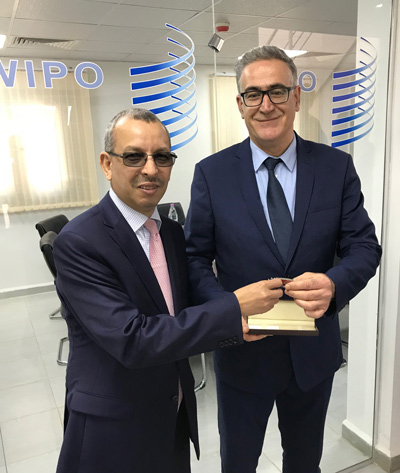 WIPO's Algerian External Office joins those in Brazil, China, Japan, Russia and Singapore, reinforcing the organization's local presence, with the aim to promote access for member-states and other Intellectual Property (IP) community members.
With this offices WIPO improves the awareness of its services and strengthens its goal to promote international cooperation, concerning IP, among all the member-states
The key to WIPO's Algerian office was delivered by Secretary General of Algeria's Ministry of Industry and Mines, Kheireddine Medjoubi to the WIPO Algeria Office Director Mohamed Saleck Ahmed Ethmane.