With the end of the transition period, on December 31, 2020, it is important to review the actual changes concerning Industrial Property assets filed in the European Union.
We have elaborated briefly some relevant points:

Registrations granted until 31.12.2020
With the creation of a "mirror mechanism", the UK Institute of Intellectual Property (UKIPO) will create comparable trademarks and community designs for all EU registered assets. The patent system will not be affected by Brexit, given that the European Patent Office (EPO) is an institution that is not related to the European Union, which means that everything will remain unchanged after Brexit.
Records granted after 31.12.2020
If EU trademarks and community designs are granted after 31 December 2020, there will be a period of nine (9) months to obtain comparable protection in the United Kingdom. The application submitted by the applicant should have the same rights, in the case of an application identical to that of the EU. After requesting the corresponding right at UKIPO, it will be examined in accordance with the law of the country. As such, the applicant entity will become owner of two separate IP rights, in the European Union and the United Kingdom.
Renewals
Any EUTM or community design that expires after 1 January 2021 must be renewed directly with the UKIPO, otherwise, it will cease to have effect in the British territory.
---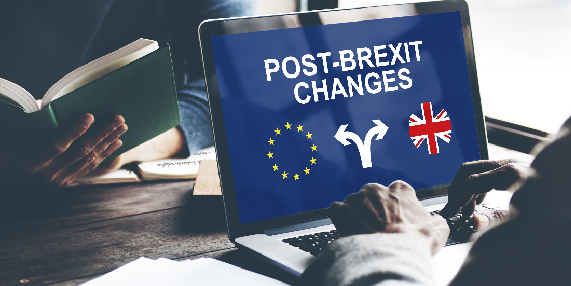 Read the complete guide Intellectual Property Rights and Brexit - Practical Guide to Exit.